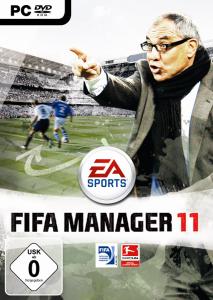 FIFA MANAGER 11 is the 10th edition of the franchise, featuring a vast array of all-new
features. Hundreds of improvements to the game have been made across the board with
a special focus on its core areas. Introduced last year it also includes a separate online
mode where up to 8 players can play against each other over the internet.
The manager still has full control over the management of a football club. In the game you
are responsible for the line-up, the tactics and the training of your team ΓΓé¼ΓÇ£ as well as for
signing the right players, improving the club facilities and the stadium. Special highlights are
the FIFA 3D engine, more than 13,000 original player pictures, the player manager mode,
the national team manager mode, the Create-a-Club mode and the Match Prognosis Tool.
[You must be registered and logged in to see this link.]